EdTech: Mooc Sites Are Forcing Elite B-Schools To Embrace Digital Innovation
Silicon Valley start-ups have shaken up entire university model.
Two years ago, a duo of professors at Pennsylvania's Wharton School posed a common pitch: Moocs, or massive open online courses, may spell the end for traditional classrooms.
Educational technology could cut business school faculty by one-third and "destroy" full-time MBA programs, they warned, to heated controversy.
Global edtech has been growing at a rapid rate since then. In 2011, venture capital invested in the edtech sector eclipsed $800 million. In 2015, $2.86 billion was pumped into online education start-ups, according to new data from PitchBook.
The Silicon Valley start-ups pedalling digital business education have shaken up the entire university model, thrusting edtech into the spotlight for the likes of Harvard, Stanford and MIT, and forcing schools everywhere to innovate.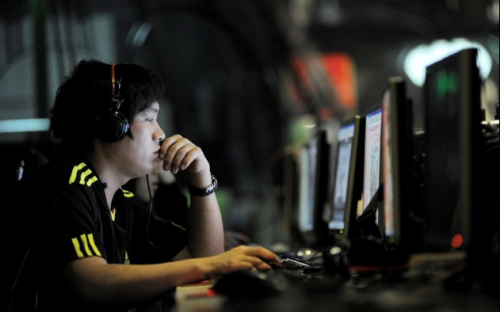 Global edtech has been growing at a rapid rate
Digitalization is a "paradigm shift", said Josep Franch, dean of ESADE Business School. "Tapping technology to innovate in the classroom and create a unique, transformative educational experience for students is currently a challenge for ESADE and for most business schools," he said.
ESADE sees the distribution of knowledge increasingly taking place in future through Moocs and platforms such as Coursera, the leading online course provider which last month had nearly 18 million users.
But Julia Stiglitz, director of business development at the San Francisco based business, rebutted the suggestion that Coursera was a threat to traditional business schools.
"There is no platform without our university partners. Traditional degrees will remain as relevant and important as ever for the foreseeable future," she said. "But online learning will continue to emerge as a new category."
Many edtech companies are now valued at more than $1 billion, including Lydna, which was acquired by LinkedIn for $1.5 billion, Udacity ($1.11 billion) and TutorGroup ($1 billion).
Oliver Cameron, VP of product at Udacity, said edtech's growth is "highly likely to accelerate over the next decade". But he too is diplomatic when pressed on disruption.
"We expect online education and traditional education to coexist, supplement and increasingly intertwine with one another in the coming decades."
Others are less sanguine. "You cannot replace in-person mentoring. But anything commoditizing we can deliver better and at a pace that meets the student's needs," said Mike Feerick, CEO of online learning company ALISON.
Partnering with tech start-ups can be challenging for business schools. But they recognize the need. "We did not want to find ourselves left behind," said Michael Koenig, senior assistant dean for degree programs at Virginia's Darden School of Business, which works with Coursera.
Now, Darden has more than one million online learners and it brings in net revenue from Moocs. "We are finding sustainable models," Michael said.
Short online courses can offer students additional pathways to educational opportunities, said Nancy Moss, a director at edtech group edX.
But, "Moocs won't replace universities. Online learning is not a zero sum game."
Online courses are part of the degree experience for many students already, said Anne Trumbore, director of Wharton Online. "MBA students can use Moocs to explore new topics, as resources or refreshers for current courses, and as additional sources of instruction and information to support them as they complete projects or prepare for job interviews."
Tony Sheehan, associate dean of digital Learning at London Business School, highlighted the use of "flipped" classrooms, as a first step in embracing innovation.
Yet he envisages much wider adoption of digital tech, which is "causing the concept of expertise to evolve".
Moocs are just one example of the wave of technology surging through education. IMD, for instance, used a cloud program in which participants wrote assignments, completed exercises, filled in surveys, and engaged in online forums, discussions and projects — all online.
"The future is clearly very exciting in this space," said James Henderson, professor of strategy who is responsible for innovation.
Mobile is increasingly the priority. INSEAD launched a mobile offering for executives — and it's already signed up Accenture and Microsoft. "Given the increasing importance of online for management education, being a leader is important," said Peter Zemsky, dean of innovation.
But, "We are still in the early days of online education," said Patrick Mullane, executive director of HBX, Harvard Business School's online learning platform. HBX takes a different approach from the "first generation" online courses that "merely took recorded video content and put it online".
"Five years ago they were just a place you put your PowerPoint presentations. But they are so much more," added Roger Delves, dean of qualifications at Ashridge Business School.
Now, the hottest trend in edtech is virtual reality. "The next generation of VR — that's going to replace the traditional notion of sitting in front of a computer," said Peter Hirst, associate dean of executive education at MIT Sloan, which has trialled headsets from Google and Samsung.
Source: Seb Murray | MBA Distance Learning | Wednesday 23rd March 2016
Related news: