Final Round Competition of the Ambassador's Entrepreneurship Challenge 2016
On 31th August, US Ambassador in Vietnam – Mr. Ted Osius attended and presented awards to the young people in the final round of the competition "The Ambassador's Entrepreneurship Challenge – AEC" in Hanoi. 11 regional winners from all over the country were selected for the final round. Each team had maximum 5 minutes to present their ideas in English.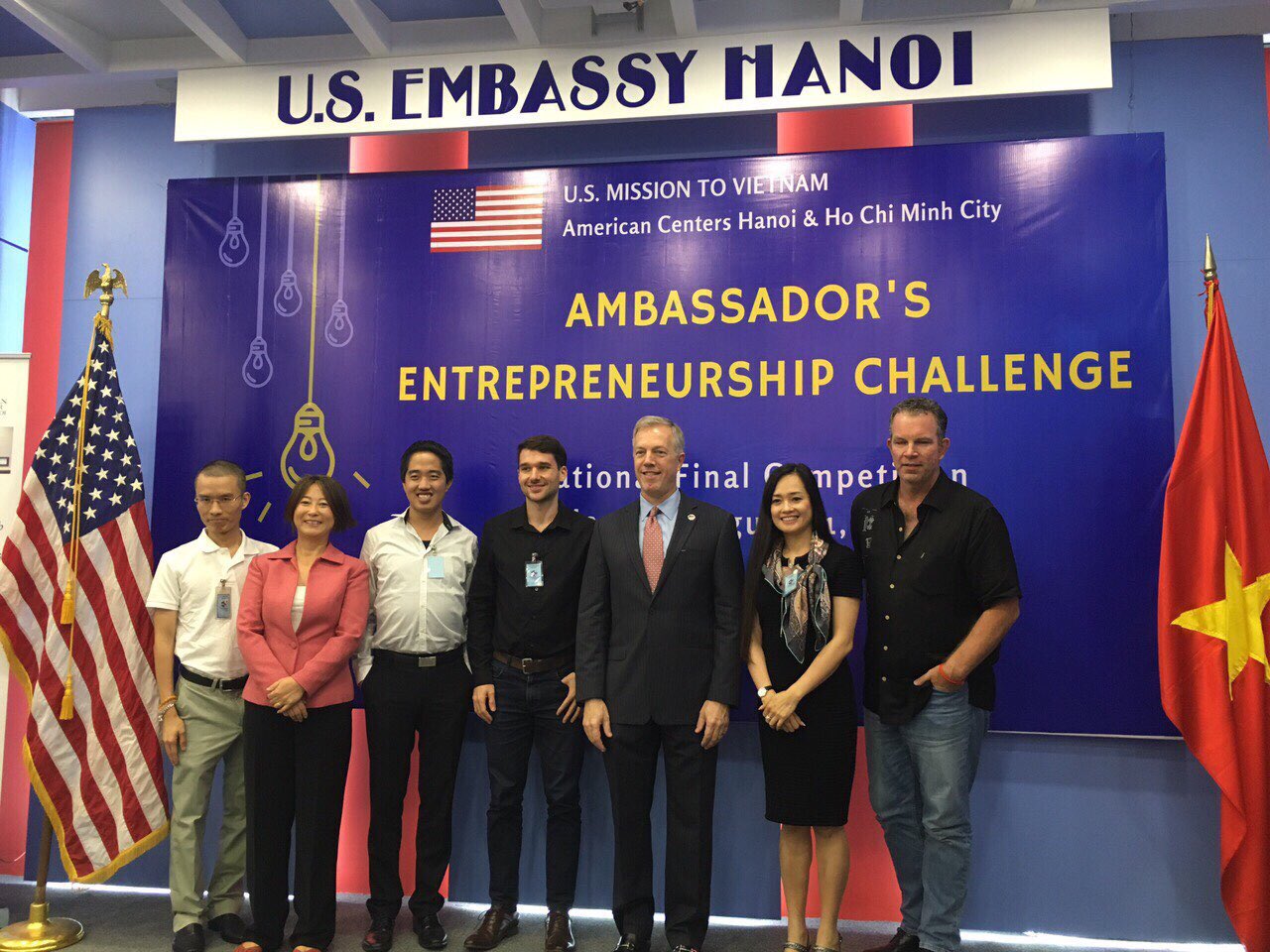 Ms. Nguyen Thi Tra My sat on the judge panel for the National Competition.
After 1 hour of presentation and lively debate, the grand prize winner belongs to the L.I.M team with an innovative UKYS app combining of getting measured and shirt choices, the reward is $ 1,000 and sponsored to participate the NIST Startup camp in HCMC this September.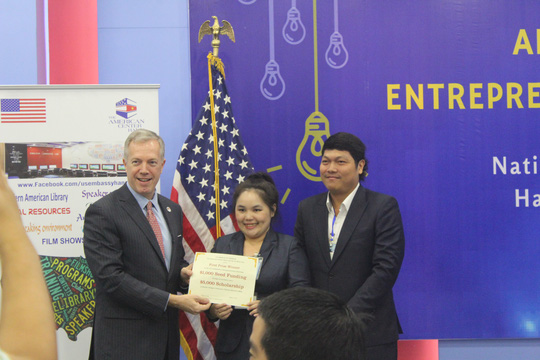 The US Ambassador presented award for couples in HCMC with the idea of
UKYS application - Tailoring and selling shirts online.
UKYS is the idea of tailoring shirts mobile applications in which the users don't need to meet to tailor or shop, they can use the phone/computer with iOS operating system to measure body size. After completing the measurement, the data will be sent to UKYS center to analysis and sew custom. Products will be delivered within 1-2 weeks. Ms. Phuong, the team leader said that she and her husband had given up their stable jobs to search for new business opportunities.
Second prize is for Ella Study team with Study abroad application and the third prize is for RoboFarm team with the idea of planting trees Robots. This year, all teams have impressive presentations with ideas that are highly applicable in real life.
Related news: